The Shepadoodle is a great doodle. They are a mix with a German Shepard and Standard Poodle. Very smart, easy to train and make wonderful family and or service/therapy dogs. Size will be 40+ pounds with some reaching 80-100. They are truly a gentle, kind and loving dog.
Check out our upcoming Shepadoodle puppies.
Breeder, Not For Sale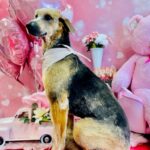 Miss Wendy is a super sweet F1 shepadoodle who has awesome black and tan markings! She has a perfect temperament and build that will pass on to her pups! Wendy is 23 inches tall and 50 pounds.
Breeder, Not For Sale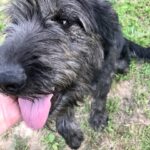 Cinder is a home grown beauty out of Shantel X Lance! She is a big boned shepadoodle with an excellent temperament and sweet personality! She is 22 inches at the shoulder and 55/60 pounds.