The Shepadoodle is a AWESOME Doodle, especially if you are a German Shepherd lover but hate the shedding! They are a cross between a German Shepherd Dog and Standard Poodle. They retain the  intelligence of both the parent breeds, they loose the suspicion and "guardiness" of the GSD, they are easy to train, they make  wonderful family pets.   They also excel as Service and Therapy Dogs.  Size will vary from 50+ pounds with some reaching 80-100 pounds.  They come in all the traditional GSD and Poodle colors!  All Shepadoodle puppies are priced @ $1800 no matter the color or gender!
Examples of our typical colors/coat, and color patterns in our Shepadoodles

PHOTO CREDIT Aimee Hall

.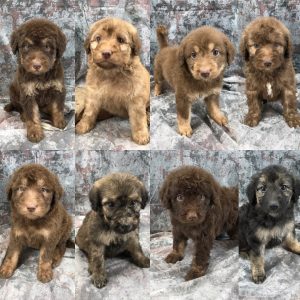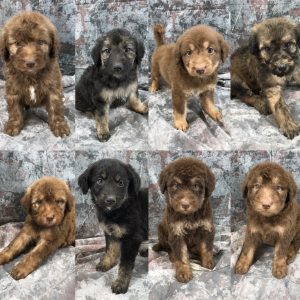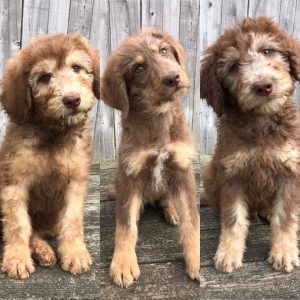 ***NO EARLY DEPOSITS…Deposits are only taken when a puppy has been assigned a code & advertised on the available puppy page. Puppies are sold in the order deposits are received.***
***A puppy is reserved ONLY when a deposit/health guarantee form & PayPal deposit have been received. NO EMAIL or PHONE CALL claims will be valid***
DO NOT WAIT FOR CHRISTMAS!!!! THESE ARE THE PUPPIES WE HAVE NOW. Litters due closer to Christmas will not be ready to leave home until JAN/FEB so if you see a puppy get it!! That way they can enjoy Christmas morning with you all!!!